A UFO Picture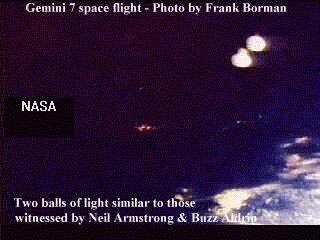 Frank Borman took this UFO picture during the fight of Gemini 7.Many astronauts have reported seeing UFOs during their space flights. Similar UFOs were seen by Neil Armstrong and Buzz Aldrin during one of their missions into space.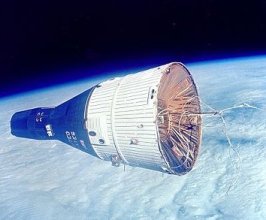 In December 1965 onboard Gemini 7, astronauts James (Jim) Lovell and Frank Borman witnessed a UFO in space during their second orbit of the 14 day flight. Frank Borman reported seeing an unidentified spacecraft a distance away from their capsule.

Jim Lovell's communication with control reveals that they are seeing multiple UFO sightings and not the final stage booster of the Titan rocket used to launch them into space.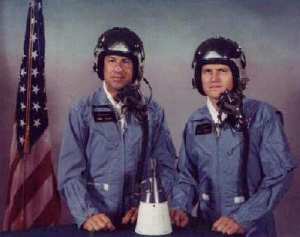 Frank Borman stated that he could see the booster, and was also seeing something other that the final stage of the Titan rocket.
Part of flight Gemini 7's radio communications:
Lovell: BOGEY AT 10 O'CLOCK HIGH.
Capcom: This is Houston. Say again 7.
Lovell: SAID WE HAVE A BOGEY AT 10 O'CLOCK HIGH.
Capcom: Gemini 7, is that the booster or is that a actual sighting?
Lovell: WE HAVE SEVERAL...ACTUAL SIGHTINGS.
Capcom: ...Estimated distance or size?
Lovell: WE ALSO HAVE THE BOOSTER IN SIGHT...


Another UFO Picture Page
Area 51 News Opt-In E-zine